My name is Ana Rodrigues, I'm originally from Portugal and living in The Netherlands since 2013. I will be working as a Customer Success Manager at Impacter.
In 2010, I graduated in Biomedical Engineering in University of Minho, Portugal. I then started my research path in Tissue Engineering and Regenerative Medicine by working with polymer scaffolds for bone regeneration using stem cells. During this period, I've collaborated with University of Trento in Italy and University of Twente in The Netherlands. In 2016, I moved from academia to industry by joining a small company creating skin models as a research technician. Two years later, I started my path in scientific marketing by attending several marketing and value creation courses while working as a scientific marketing officer for a medical device company.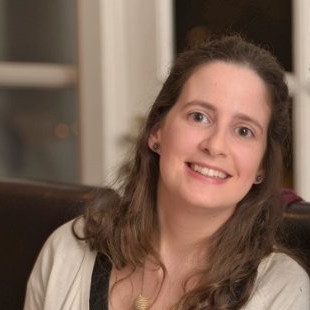 The process of writing a proposal and applying for funding is a time consuming and complex process. Impacter, as a tool that gives relevant and practical feedback on grant proposals, can smoothen this process and this is why I am excited to join the team. I'm looking forward to connecting with the research community and hear their needs and suggestions on how we can help them making the proposal writing process simpler and increase their chances of funding. I believe that my scientific background enables me to better understand the demands of the audience in the academic community. Impacter, being a useful tool for the researchers writing their grant proposal, is the ideal place to put these skills into practice.
I intend to help strengthening the Impacter brand by, as the first point of contact, establishing a connection with the university grants offices and by reaching out to the researchers that can use the platform. I will keep them updated on the new features of the platform and will be open to hear their ideas for improvements. I intend to strengthen our network, organize events with customers and make them aware of the potential of the tool.
In a more personal perspective, I live in Leiden, have two young kids and I love to read, bake and travel. I am looking forward to making a positive impact at Impacter while having fun and learning new skills.
If you would like to know more about Impacter or if you have any suggestions on how we can make the platform more helpful, do not hesitate to contact me at ana@idfuse.nl.